2nd Stage: Erebuni-Nubarashen
2016-11-10
Today (10/11/16), 22 school teams of Erebuni-Nubarashen districts were competing in the frames of the 2nd stage of the 11th School Chess Olympiad. The following schools took places.
3rd place - school N 194
2nd place - school N 45
1st place - school N 123
Seryanyan Gor
Botoyan Hayk
Stepanyan Sergey
Kirakosyan Eliza
Mkrtumyan Robert - representative.
The winner team will participate in the 3rd stage of School Chess Olympiad.
All the photos of the tournament see here.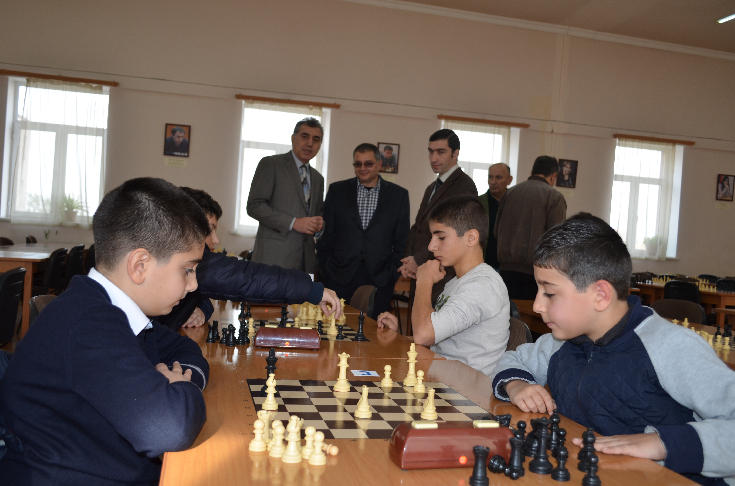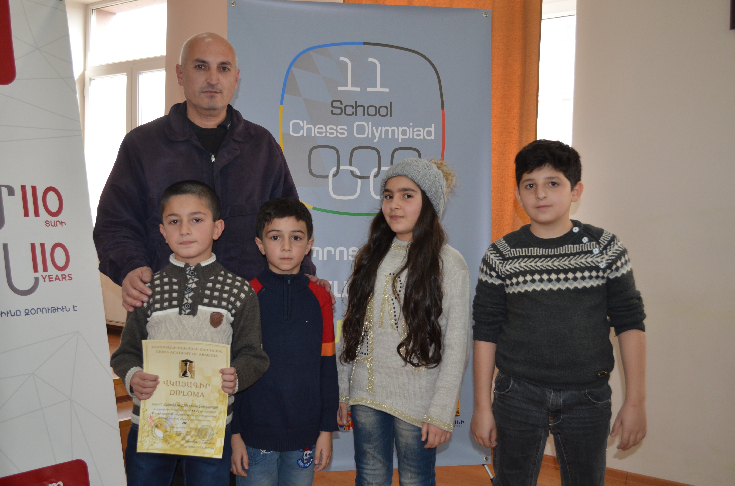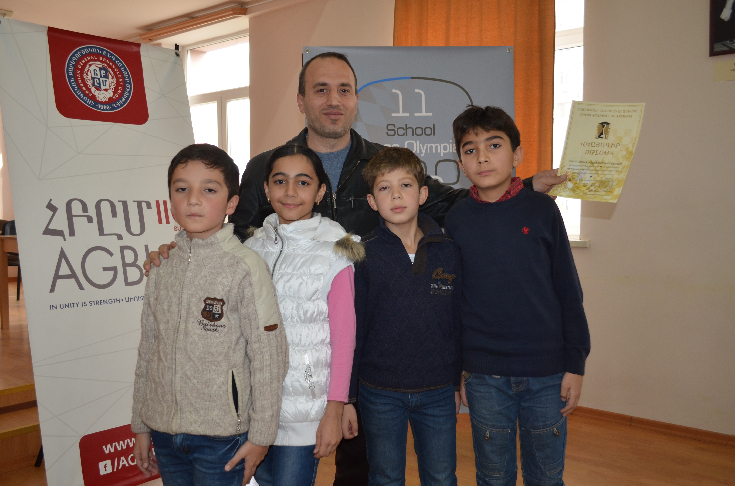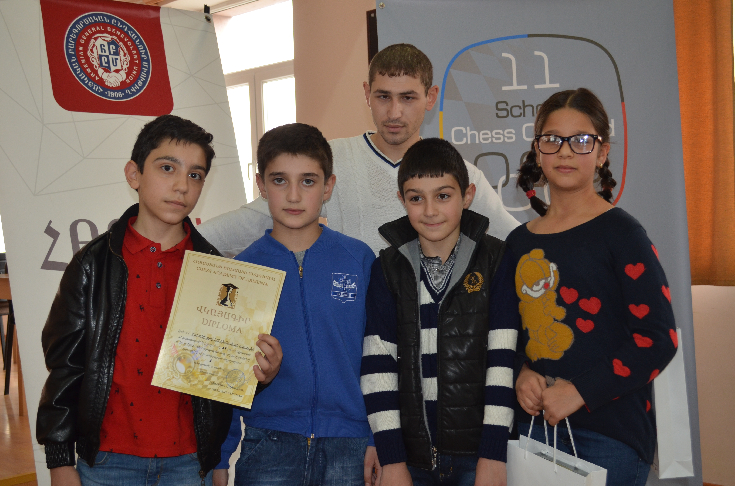 Final ranking
| | | | | | | | |
| --- | --- | --- | --- | --- | --- | --- | --- |
| Rank | Team | Gam. | + | = | - | MP | Pts. |
| 1 | School N 123 | 6 | 5 | 0 | 1 | 10 | 17 |
| 2 | School N 45 | 6 | 5 | 0 | 1 | 10 | 16½ |
| 3 | School N 194 | 6 | 5 | 0 | 1 | 10 | 15½ |
| 4 | School N 178 | 6 | 3 | 2 | 1 | 8 | 14½ |
| | School N 95 | 6 | 4 | 0 | 2 | 8 | 14½ |
| 6 | School N 49 | 6 | 3 | 2 | 1 | 8 | 14 |
| 7 | School N 35 | 6 | 3 | 1 | 2 | 7 | 15½ |
| 8 | School N 120 | 6 | 3 | 1 | 2 | 7 | 12 |
| 9 | School N 160 | 6 | 2 | 2 | 2 | 6 | 13 |
| | School N 60 | 6 | 3 | 0 | 3 | 6 | 13 |
| | School N 68 | 6 | 2 | 2 | 2 | 6 | 13 |
| 12 | School N 64 | 6 | 2 | 2 | 2 | 6 | 12 |
| 13 | School N 47 | 6 | 3 | 0 | 3 | 6 | 11½ |
| 14 | School N 17 | 6 | 1 | 3 | 2 | 5 | 11 |
| | School N 175 | 6 | 1 | 3 | 2 | 5 | 11 |
| 16 | School N 101 | 6 | 2 | 1 | 3 | 5 | 10 |
| 17 | School N 70 | 6 | 2 | 0 | 4 | 4 | 9½ |
| 18 | School N 107 | 6 | 1 | 2 | 3 | 4 | 9 |
| | Vardanank | 6 | 1 | 2 | 3 | 4 | 9 |
| 20 | School N 6 | 6 | 0 | 3 | 3 | 3 | 7½ |
| 21 | School N 34 | 6 | 1 | 0 | 5 | 2 | 8 |
| 22 | School N 167 | 6 | 0 | 2 | 4 | 2 | 7 |