Vagharshapat N12 Basic School Wins Final Stage of the 12th School Chess Olympiad
2018-05-08
Final stage of the 12th School Chess Olympiad came to the end yesterday in Goris, Armenia. 18 school teams from all regions of RA, Republic of Artsakh and Javakhq were competing for the title of the winner. Vagharshapat N12 school and Yerevan N19 school got 53.5 points apiece and shared first and second places. Due to better tie-break Vagarshapat N12 school took the first place and win the right to participate in White Rook prestigious international tournament.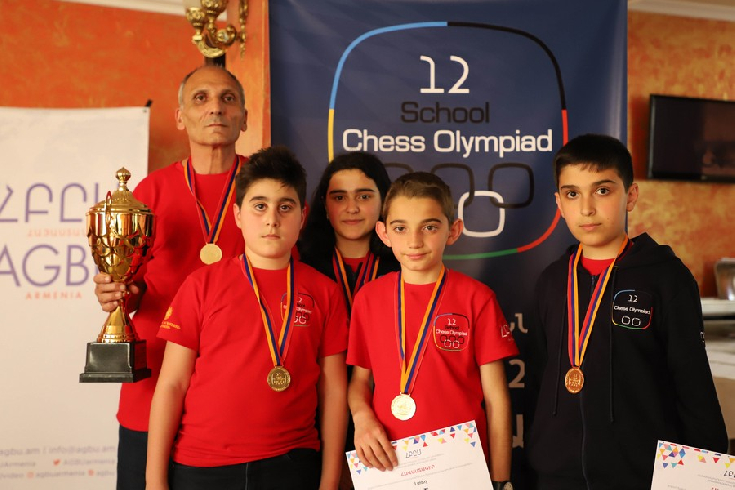 Yerevan number 19 school took second place.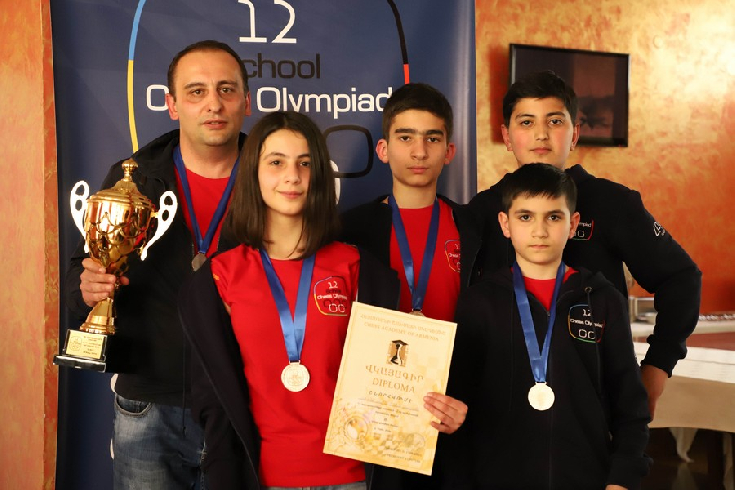 USUM school came third with 49.5 points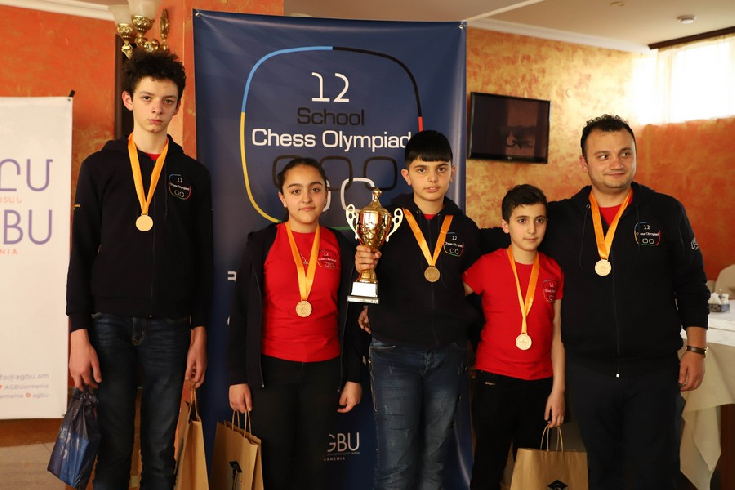 During the solemn closing ceremony Governor of Syunik Region, the president of Chess Federation of Syunik Region Vahe Hakobian, Vice President of the Armenian Chess Fedetarion, Founder of the Chess Academy of Armenia Smbat Lputian and AGBU representative Inessa Margaryan greeted participants and granted them with medals, cups and presents.