Mandatory certification of teachers
2022-06-21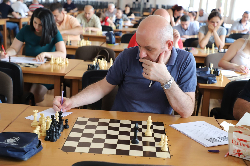 Dear teachers, please be informed that the Chess Academy of Armenia has received the right from the Ministry of Education, Science, Culture and Sports to carry out a mandatory certification of teachers "chess" teaching.
The training course consists of 4 sections:
Legislation in the field of general education.
The use of information and communication technologies in the educational process.
Professional development.
Professional practice and final research work.
We will provide additional information on the certification method and terms