THE 10TH SCHOOL CHESS OLYMPIAD: 2ND STAGE
2015-11-10
Today, on November 10 at the Chess Academy of Armenia commenced the 2nd stage of the 10th School Chess Olympiad.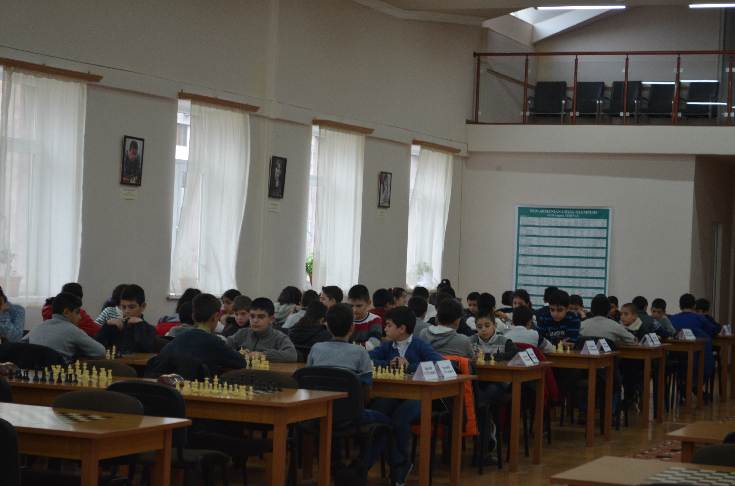 The opening ceremony was attended by the Minister of Education and Science of RA Armen Ashotyan, Founder and President of the Chess Academy of Armenia Smbat Lputian, representatives from AGBU and the Department of General Education of Yerevan Municipality.
Pupils aged up to 14 participate in this Swiss system tournament that will be carried out according to FIDE Laws of Rapid Chess. The games will take place in the Chess Academy of Armenia according to the following schedule.
| | | | |
| --- | --- | --- | --- |
| N | Date | Time | Administrative district |
| 1 | 10.11.2015 | 10:30 | Ajapnyak, Davtashen |
| 2 | 11.11.2015 | 10:30 | Arabkir |
| 3 | 12.11.2015 | 10:30 | Shengavit |
| 4 | 13.11.2015 | 10:30 | Malatia-Sebastia |
| 5 | 16.11.2015 | 10:30 | Qanaqer-Zeytun, Avan |
| 6 | 17.11.2015 | 10:30 | Nor Norq, Norq-Marash |
| 7 | 18.11.2015 | 10:30 | Kentron |
| 8 | 19.11.2015 | 10:30 | Erebuni, Nubarashen |