Admission – a Four-year Bachelor's Degree Programme in Chess Studies
2017-05-18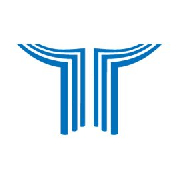 A new specialty – Chess – has been introduced at Armenian State Pedagogical University since the 2017-2018 academic year.
Applicants must take subject tests – a unified state examination in Armenian Language (written) or Mathematics (written) and a school graduation examination in Mathematics (written) or Armenian Language (written). Admission will be held from May 5 to June 1, (until 6.00 p.m.).
Documents must be submitted to the Admissions Committee to the following address: Main Building of Armenian State pedagogical University, 5 Khanjyan, Yerevan
Required documents:
- A reference with a photo confirming that the applicant is in his/her graduating class of school. The reference must be approved by the school principal /applicants who left school earlier, must submit their final graduation documents – diploma or certificate/
- Six photos /3x4 size/
- ID document /original or copy/, passport/birth certificate, military card, refugee identity certificate /if available/, special passport of the Republic of Armenia and residence certificate.